Bangladesh national ID card check online 2021. Anyone who want Voter ID card check online through services nidw official website keep reading this short article. People who are Citizens of Bangladesh can (ভোটার তথ্য) check nid card. If you have question on how to download nid card online copy then you are right place. We provide right and easy way (ভোটার আইডি কাড দেখার নিয়ম) to NID card download from any device.
National ID Card Check – services.nidw.gov.bd
NID check Bangladesh (ভোটার আইডি কার্ড চেক) https //services.nidw.gov.bd/voter_center still working and easy to get nid online copy. People who already have a National ID, then they are able check votar totho and download nid card online as a PDF format. If you don't have NID card or don't register before then go for registration new national ID card. Now you can claim your online account through (নির্বাচন কমিশন বাংলাদেশ ভোটার তথ্য) website at https://services.nidw.gov.bd/nid-pub/claim-account. Let's check and Download NID following below steps:
1st Go to this link and complete that form using below information.
Type your NID Number or Form Number
Write date of birth without any mistake
Complete captcha code which shown on image and Click Submit Button.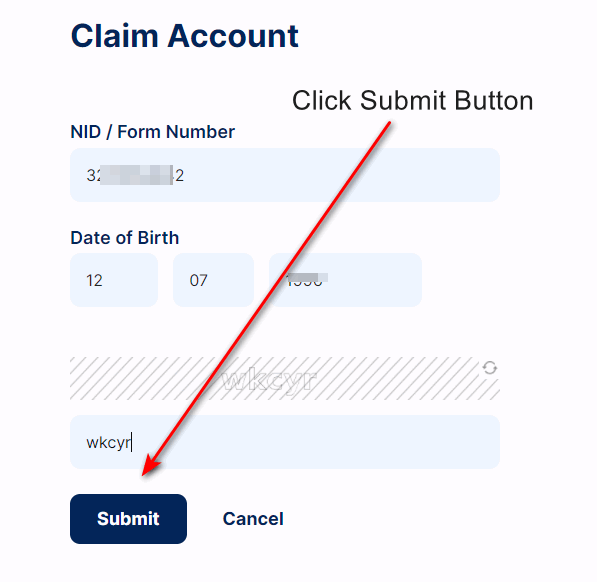 On 2nd page: Select Address
You don't Claim NID Account without select your right address. Now you have to choose your Present and permanent address. It's simple because you just need to select your Division, District and Upozila. Remind that: You must have to select both Present and Permanent Address. Because services.nidw.gov.bd authority validate Address with your existing information.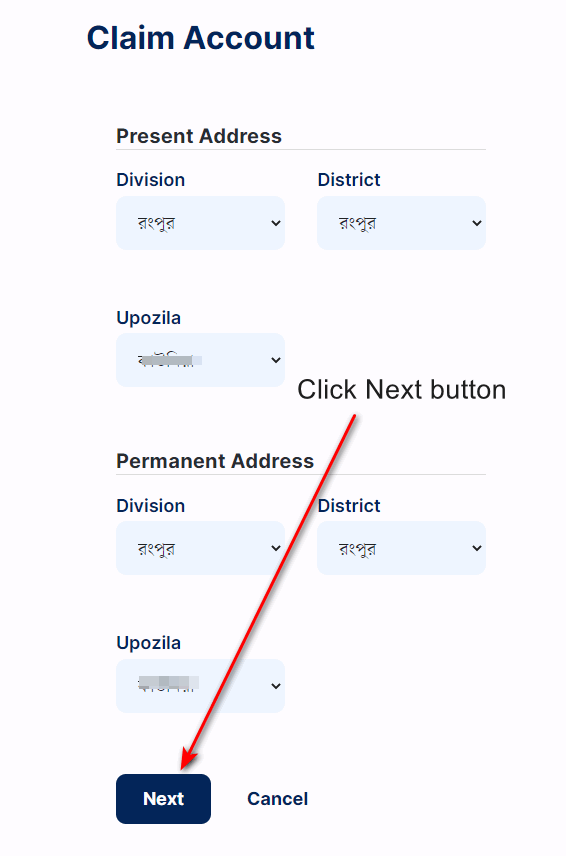 3rd Page: SMS verification
In this ভোটার আইডি চেক page you could see your previous added mobile number. Click Send SMS button then you will receive Six digit verification code on your Message box. Please enter the 6 digit verification code and click Continue.
Please wait for at least 1 minute if you did not receive the code. Services nidw gov bd will give you click on Re-send after specified time to get new code.
Check Also:- Birth Certificate Check Online
Very Important- How to get National ID card Bangladesh (নতুন ভোটার কার্ড করুন)
Must check: National ID card Correction Online method
Download NID Wallet app
If you already have NID Wallet app installed on your android phone then its ok or Download through Google Play Store. Note that, iPhone user currently unable to download NID wallet application. Open your app and do the process which guide by NID Wallet app.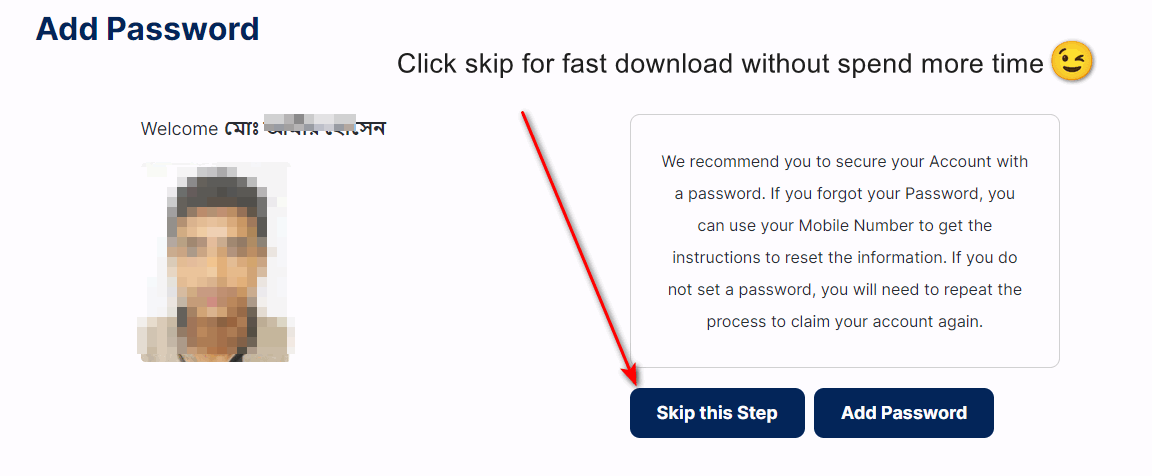 We recommend you to secure your Account with a password. If you forgot your Password, you can use your Mobile Number to get the instructions to reset the information. If you do not set a password, you will need to repeat the process to claim your account again.
4th Page: Online NID card download
On this page you can add password for services.nidw.gov.bd next login. Add a strong password that you also remember for next use and it will also secure your account. You can add Username too if don't add its ok because it's optional. If you are not adding any Username, then your NID Number will be used as Username :-). For fast and emergency click skip password go for NID Download page.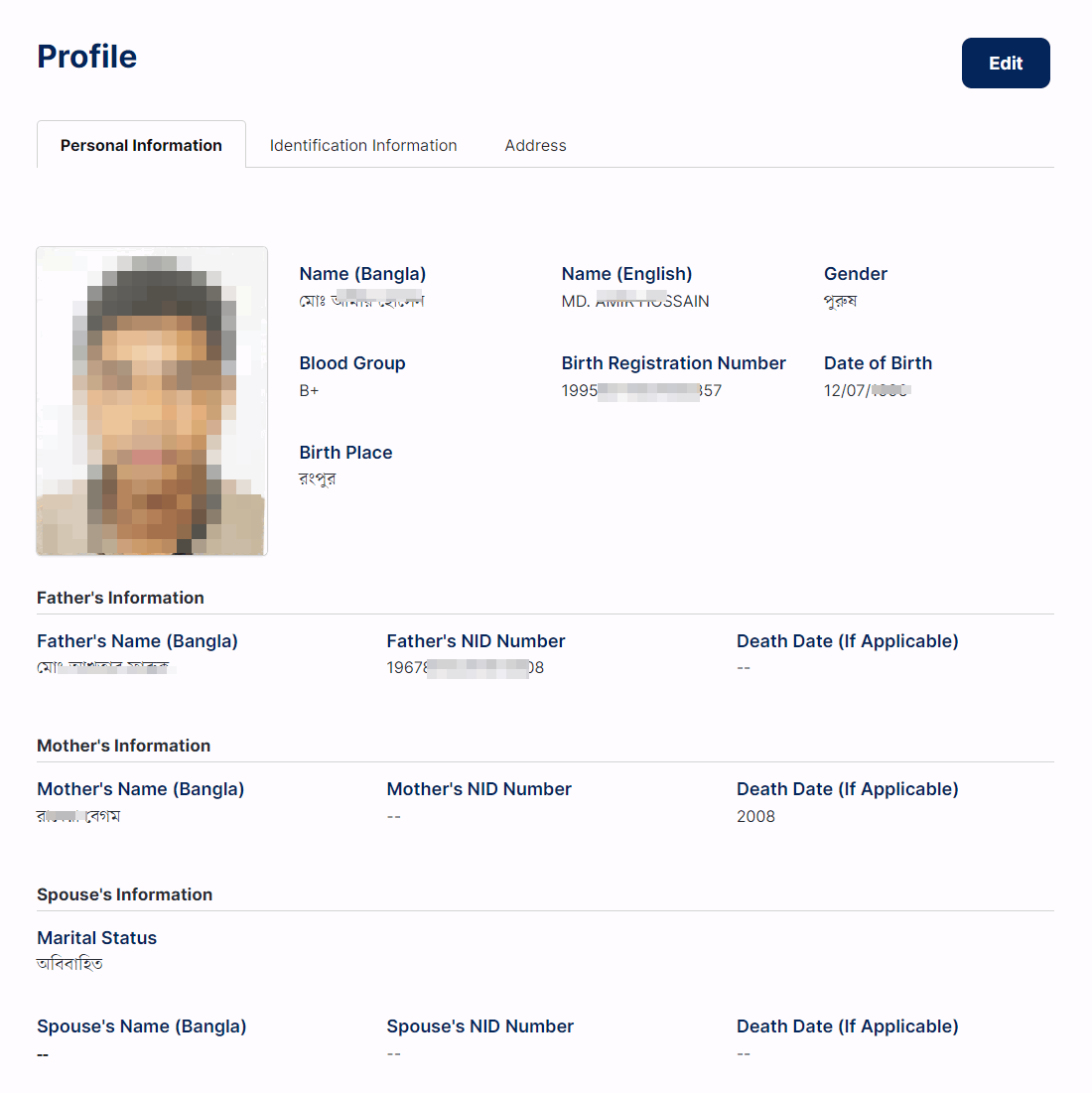 Hope you are checking your national id card with personal info, address etc. following our guideline. Now check and correction your proper information paying fees on services.nidw.gov.bd authority. Thanks for keep reading our post and supporting us by sharing NID Download process with your Facebook friends. For any kind of problem you face when trying to download or doing others thing then contact [email protected] from Sunday-Thursday, 9:00 am – 5:00 pm. You may directly talk with National ID Card service online support team through Helpline: 105, +88 01708-501261. All information are collect from Bangladesh Election Commission and all info are working.