Medical status check online by passport number. GAMCA medical report check online through v2.gcchmc.org medical status official website. Online free medical report checker support all device. You don't need to download any v2 gcchmc medical status application. GCCHMC medical status 2021 still working worldwide.
Online medical report check
There are few easy step to get your gcc online medical status, report or slip. We don't need to gcchmc.org log in for check medical status gamca slip. Let's follow below step to check Medical status (মেডিকেল রিপোর্ট) through online.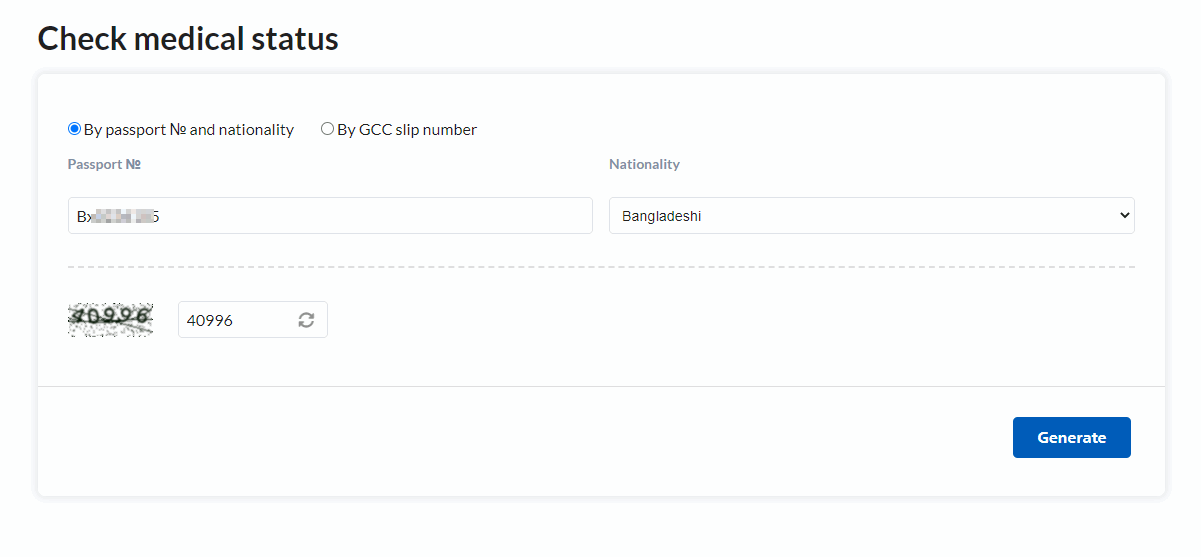 Go to v2.gcchmc.org (check medical status page)
Choose By passport no and nationality (Most of the time it select by default)
Type Passport No & select Nationality 
Complete captcha code writing on that box and click Generate button.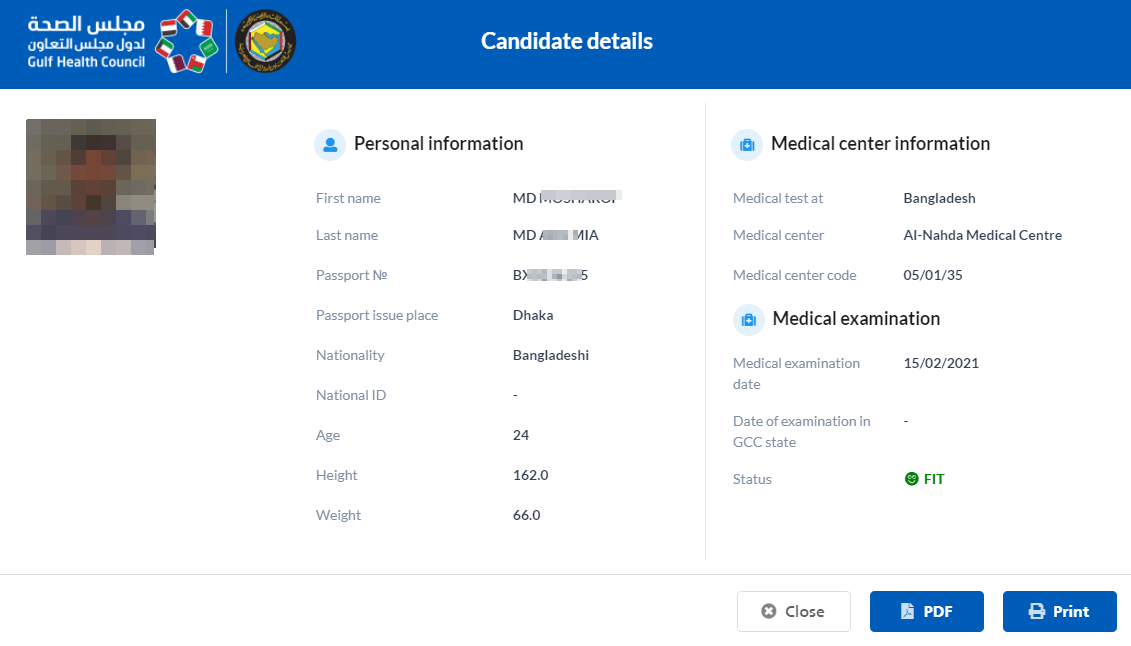 After few second later you could see your personal information, Medical center information, Medical examination with status. Print your GAMCA medical report or download pdf on your device.
[N.B- You could check by GCC slip number if you have. We recommend checking medical status by passport number because it's have opportunity to select your own nationality.]
All listed nationality country are able to download v2.gcchmc.org slip using above method. If you face any problem for gcchmc medical status check or gcc slip then read their FAQ page or Guidelines. Thanks for support US. Share this article with yours via using Facebook or others Social media. We hope you are totally fit in your medical report.