Runner Group Job Circular 2019 has been published by bdjobs Official and their website address is at http://runnerbd.com . You Can check this Job Circular in several newspaper in Bangladesh. Bike ‍Showroom Job Vacancy Notice for 15 Post in their Organization. Job Seeker who want to get SSC Pass Jobs, HSC Pass or Honours Pass Jobs can Apply Runner Group . If you want to apply form Jobs you need to complete your Job apply through Post Office. We updates Careers Information like Job Result, MCQ Test Exam Date, Viva Date,Written Exam Result etc. at ejobscircular.com .So you don`t need to worry about when and how can you get updates for Runner Group.
Runner Group job Circular 2019
Are you serious about get Job ? If you are Qualified for this job then apply before the job Deadline. Runner Group Job Circular notice some simple recruirement so every candidate need to read Circular Official Notice. Most of the people searching for Runner Group New updates on others website that are also collect from www.runnerbd.com . Before apply Job Circular I would recommended you read carefully below this information.
Published on: Sep 25, 2019
Vacancy: 15
Post Name: Officer/ Sr. Officer, Showroom Sales ,RSM/ NSM Sale, (Motorbike)
Employment Status: Full-time
Experience: At least 2 year(s)
Gender: Both males and females are allowed to apply
Age: Age 24 to 35 years
Job Location: Anywhere in Bangladesh
Salary: Negotiable
Application Deadline: Oct 24, 2019
Job Responsibilities
Execute the marketing and sales for achieving the organizational goal.
Establish and maintain effective business relationship with existing and potential customers to reach the given target.
Visit potential and existing customers to communicate about product, services and assess requirements in order to ensure increased sales volume by understanding the customer needs.
Identification and development of dealer network and its operation to strengthen the channel.
Achieve company's sales target set by the management and prepare periodic statement accordingly.
Coordinate with service department to provide smooth and quality services to the clients.
Analyze competitor's strategy & behavior, business performance, product performance of each segment and prepare counter strategy reports.
Collect and analyze the data for preparing marketing strategy.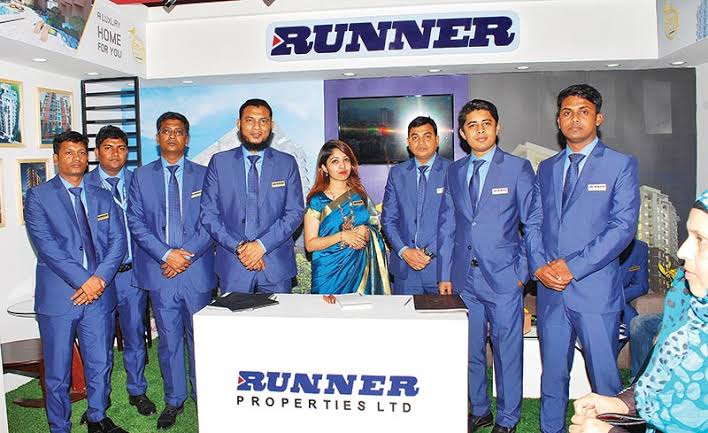 Experience Requirements
At least 2 year(s)
The applicants should have experience in the following area(s):
Customer Support/ Client Service, Retail Stores/ Shops, Sales
The applicants should have experience in the following business area(s):
Automobile, Group of Companies, Industrial Machineries (Generator, Diesel Engine etc.), Manufacturing (FMCG), Motor Vehicle body manufacturer, Motor Workshop, Multinational Companies
Additional Requirements
Age 24 to 35 years
Both males and females are allowed to apply
Having 02 Years' Relevant Experience Will Be Given Preference; Freshers may also Apply.
Excellent Verbal and Written Communication Skills Both in English & Bengali.
Advanced Knowledge in MS Word, Excel, Power Point and Web-Browsing.
Should Be Proactive, Good Communicator, Self-Starter and Be Able to Work in a Team Environment. Should have pleasant personality with unique way of approach to achieve the target.
Should have good physical fitness and passion for sales job.
Strong oral and written communication skill both in Bengali and English.
Capable of sound reporting for executing management decision.
Good Computer literacy is must especially in MS Office and E-communication.
Driving motorcycle will be an added advantage.
Candidates must have the ability to work anywhere in Bangladesh or outside Dhaka.
Compensation & Other Benefits
Provident fund, Mobile bill
Festival Bonus: 3
Attractive and competitive compensation and Benefits package like: Sales Incentive, Provident Fund, Motorcycle, Laptop etc with Excellent working environment will be offered for the right person.
How to Apply Runner Group Showroom Job ?
ধুমপান কারীদের আবেদন করার প্রয়োজন নেই । আপনাকে আবেদন করতে হলে পদের নাম উল্লেখ করে একটি পত্র লিখতে হবে । সাথে সিভি(Please send the DOC or PDF Format, do not send the BDJOBS format) ও ২ কপি পাসপোর্ট সাইজের ছবি পাঠাতে হবে । সব কিছু প্রস্তুত করে ২৪ অক্টোবর এর আগেই নিচের ঠিকানায় পাঠিয়ে দিন__
Director,
Human Resources Department,
Runner Group, 138/1,
Tejgaon Industrial Area, Dhaka-1208.
সরকারি চাকরি সমূহ দেখুন- Govt Jobs 2019
Hope you already read this Job Circular 2019. For know more about Runner Group job Circular you may download Job Notice in your Device. If you face any problem when apply Jobs then feel free to Comment below. Reminder: @bdjobsnewsinfo would`t give this Job but help you giving proper information. We also published Daily Govt. jobs, Bank jobs, Part time jobs Circular at our website ejobscircular.com. Support us to give you more jobs circular sharing this post on your Facebook wall. Thanks for visit my website. You are most welcome for our Next Job circular.