Masters Final exam routine 2021 has been published. Masters routine 2021 session 2017-18 exam will start 07 February 2021. People are crazy about downloading Masters final year routine 2021. In few days ago NU Authority noticed for Masters routine 2020 change on their official website. Masters final year exam routine 2021 PDF file given below article. National university masters routine 2021 will be end on 15 March 2021. Let's Download masters exam routine with JPG and PDF file.
If you visit our website from Google then I confirmed that you are a student of Masters final year. Lot's of student know that masters exam routine 2017-18 already published by National University Authority. We are always here to provide you nu masters routine. Masters exam routine for Session 2018 will be start on 07 February 2021 Sunday at 9:30 am.
Masters Final Routine 2021
M.A, MSS, MBA and MSC final exam routine 2018 Session found also our website. You could check your Subject Code & Exam Date after getting masters exam routine 2021.
| | |
| --- | --- |
| Exam Name | Masters Final Year |
| Exam Authority Name | National University |
| Routine Published Date | 13 January 2021 |
| Exam start Date | 7th February 2021 |
| Exam End Date | March 15, 2021 |
| Exam Time | 9:30 am – … |
| Official Website | www.nu.ac.bd |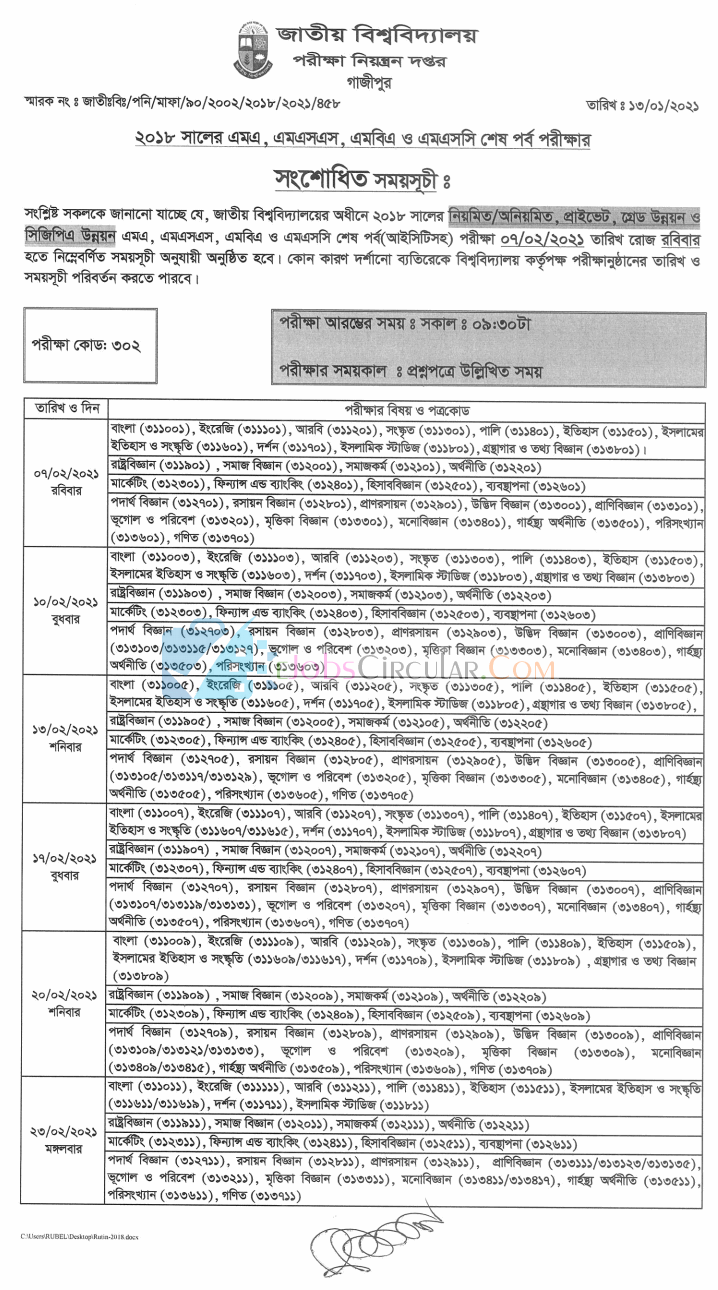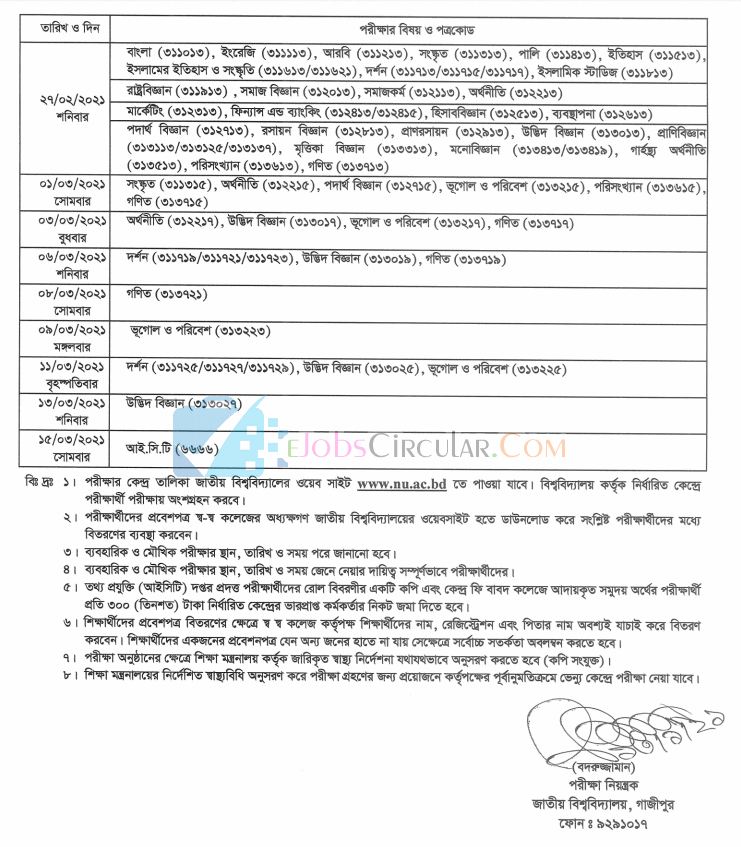 ১০০ পদে চতুর্দশ বাংলাদেশ জুডিশিয়াল সার্ভিস কমিশন (১৪শ বিজেএস) এর নিয়োগ বিজ্ঞপ্তি
ঢাকা স্টক এক্সচেঞ্জ লিমিটেড এ নতুন নিয়োগ বিজ্ঞপ্তি
এসএসসি পাসে বাংলাদেশ সেনাবাহিনীতে (ছেলে/মেয়ে উভয়কেই) সৈনিক পদে জনবল নিয়োগ বিজ্ঞপ্তি
For Download masters final exam routine as a PNG/Image format tap above that image and Save image on your Device. Masters exam routine 2017-18 pdf Download link already given above. If you have any question about masters exam routine 2021 then feel free to comment below.